Meet Our Team at Backsmart Chiropractic
Chiropractor Gregory King D.C.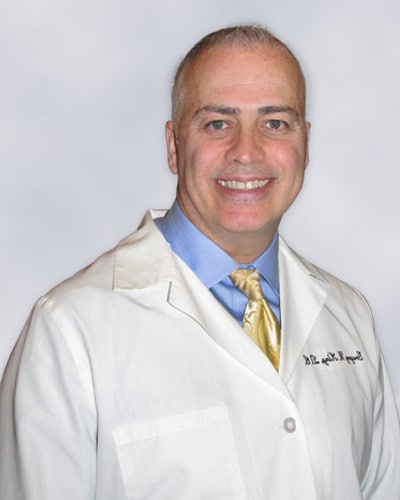 Dr. King is a former United States Marine. He attended Thomas More College in Crestview Hills, Kentucky where he played College Football before finishing his Doctorate at Life Chiropractic College in Marietta, Georgia. in 1997.
He has been a practicing chiropractor in Cumming since 1998.
Dr. King was Voted #1 Chiropractor by Cumming, GA residents. He has lectured Nationally to Chiropractors on Patient Centered Care, and was chosen by the Consumer's Research Council of America, as one of America's Top Chiropractors.
Dr. King lives in Cumming with his two children.
Dr. King has delivered over 500,000 adjustments in his 20 years plus practice. He uses a special protocol called the Zone Technique which helps balance the bodies systems which are in stress. Dr. King has two main goals. First to find the cause of your problem, and secondly help you find a solution as soon as possible. If he cannot help your he will direct you to the professional who can. Dr. King has developed many relationships with other professionals in the area since 1998, and he works closely with medical doctors of all types, to include family physicians, orthopedic surgeons, neurologists just to name a few. He believes in coordinating care whenever necessary.
Voted Top Chiropractor Cumming GA
---
Rachael Watts - Office Manager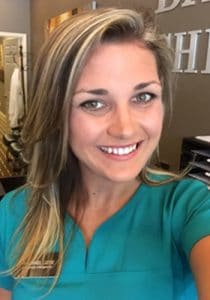 ---
About Our Office
State of the Art Chiropractic Facility
We are proud to provide a state-of-the-art facility for the highest quality chiropractic care available. It is one of our top priorities to protect the well-being of our valued patients. We are confident that you will feel right at home in our office as we welcome all patients as if they were family.
Financial
We will be more than happy to submit all insurance forms for you. We accept most Insurances. We also accept Auto Injury cases on a lien with your Attorney which means No Out Of Pocket Expense to you. We will do everything we can to help you afford the treatment you need and want. Forms of payment accepted by the office are check, cash, Visa, Mastercard, Amercican Express, and Discover. We also participate and accept Care Credit.
We would like to take this opportunity to thank you for considering our practice for your chiropractic care. And leave you with these words.
"The Doctor of the future will give no medicine but will interest his patients in the care of the human frame, in diet and in the cause and prevention of disease."

– Thomas Edison
"For the treatment of back pain, few options are better than chiropractic," says ACA President Glenn Manceaux, DC. "As shown in this latest survey, chiropractic spinal manipulation is an evidence-based and effective treatment for low-back pain and other musculoskeletal injuries. Coupled with the high-levels of patient satisfaction, patients should turn to chiropractic as their first choice."
A lot ofresearch indicates the fact that the utilization of chiropractic treatment for many types of conditions may be more beneficial compared to standard medical assistance, with numerous individuals experience change for the better soon after their initial chiropractic visit.
Chiropractic treatment is actually a method of preventative heath care treatment which inturn takes into account each of the body's systems. The objective of chiropractic care is always to ensure that your entire body is without a doubt working properly to circumvent diseases from developing to begin with.
The actual financial savings that may come from a preventative type of medical care may be significant as it could reduce and sometimes remove the necessity for medical procedures, prescription medication as well as missing time at the job aside from the psychological tension brought on by discomfort and health issues.
Consider chiropractic care today
OFFICE HOURS
---
Monday
10:00am - 1:00pm
3:00pm - 6:00pm
---
Tuesday
Closed
---
Wednesday
10:00am - 1:00pm
3:00pm - 6:00pm
---
Thursday
10:00am - 1:00pm
3:00pm - 6:00pm
---
Friday
10:00am - 1:00pm
---
Saturday
Closed